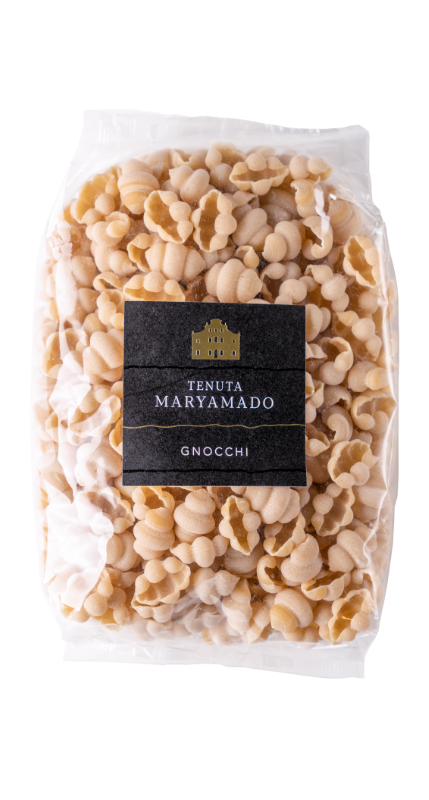 Gnocchi
Origin durum wheat 100% Senatore Cappelli
Durum wheat pasta
500 g
Semolina pasta, 100% heirloom Senatore Cappelli wheat (from Tuscany). Rough surface from extrusion through bronze dies.
Pasta can only be purchased in 4 kg packs and each pack must contain at least 2 packs of linguine.
Cooking time
9 minutes
Drying time
The pasta is for 72 hours inside static dryers kept below 38°C to improve digestibility and organoleptic qualities.
Ingredients
Durum wheat semolina, water. Contains gluten, may contain traces of egg, soy, mustard.
Suggestions
Store at temperatures below 18°C with 65% relative humidity or in the refrigerator to discourage the proliferation of insects.
The cooking time may vary slightly depending on the quantity and quality of the proteins in the wheat used to make the pasta. Variations in growing wheat are influenced by the weather conditions and the type of soil. For this reason, the semolina obtained is always different and can affect pasta making and therefore the characteristics of the pasta: cooking, gluten tenacity, quantity of starch released into the pan, etc.
Irregularities in shape, cut, and colour are typical characteristics of traditional artisan pasta.
Average values for 3.53 oz

Energy

1.527 kJ/360 Kcal

Fats

1.4 g

Saturates

0.7 g

Carbohydrates

72 g

Sugars

2.8 g

Proteins

13 g

Fibre

3.7 g

Salt

0.02 g